Union Square Main Streets
What the Fluff? event
open call for artists
Daytona style...
Here is the Herbert Philbrick
and the 2nd-5th place results.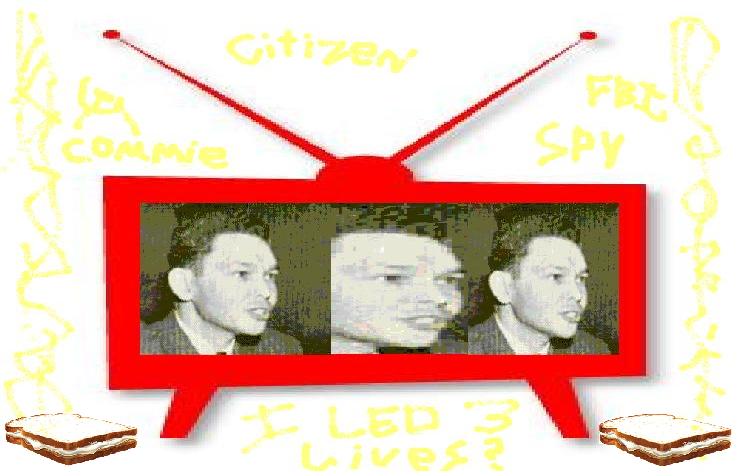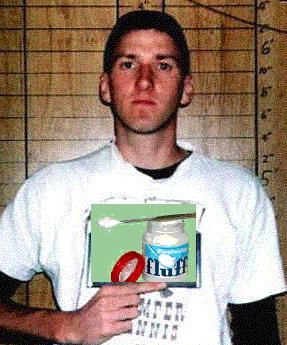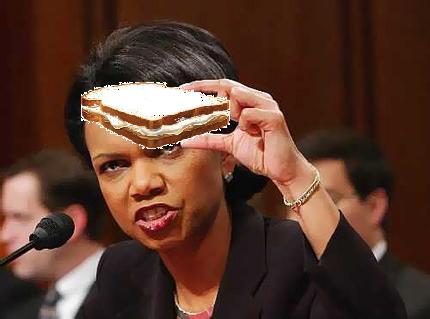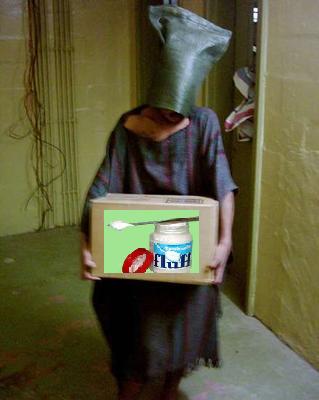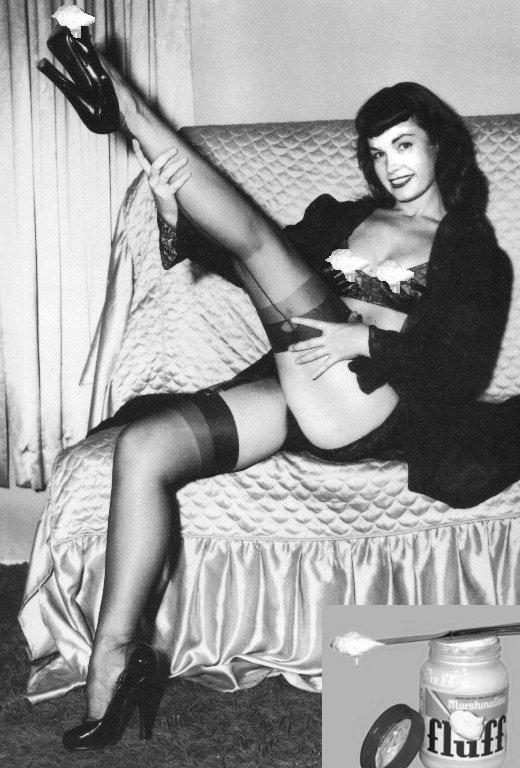 Marshmallow creme From Wikipedia, the free encyclopedia (Redirected from Marshmallow Fluff) Jump to: navigation, search Marshmallow creme is a uniquely American food item. It is a very sweet, spreadable, marshmallow-like confection and is popular amongst young children. One popular brand of marshmallow creme, sold principally in the Northeastern United States, is Marshmallow Fluff which was originally invented by Limpert Bros. of Vineland, NJ in 1910. In 1939, Limpert Bros. was advised that another company was using their brand name. Upon investigation, it was determined that the provenance of the trademark, Marshmallow Fluff, was Limpert Bros. since they had the earliest use of this trademark. Limpert Bros. was represented by Dr Stephen P. Ladas, who later wrote 10 books on the protection of patents and trademarks, published by the Harvard University Press, taught at the Hague, and became an internationally known authority on the care and protection of copyrights and patents. In a series of letters and meetings, Limpert Bros. was asked by a Mr. Rawlings, who represented the other company, to sell their trademark to them. John Limpert agreed, and named the price at which Limpert Bros. would sell their whole trademark. Apparently, the other company could not afford to purchase the whole trademark, which would have given them clear title to it. Instead, they suggested that for 1/5 of the price, they purchase a narrow segment of Limpert Bros.¹ trademark, or the right to use their trademark, for a retail grocery consumer, in a sharply restricted use agreement. Limpert Bros. agreed. In an agreement made between the two companies, in 1939, Limpert Bros. allowed the other company to use their trademark, for their product, in a very restricted way. Limpert Bros. agreed to let them use their trademark, Marshmallow Fluff, for retail grocery consumers only, by sharply restricting their sale of Marshmallow Fluff in up to a 1lb jar or tub, except in New England, where it could be more. What is implicit in this restriction alone, is that it further defines the contractual fact that their use of Limpert Bros.¹ trade name, Marshmallow Fluff, can only be sold to a retail grocery consumer, which is the sole right the other company bought from Limpert Bros. for 1/5, or 20% of the price of the whole trademark, Marshmallow Fluff. Limpert Bros. retains all the other rights to 80% of their Marshmallow Fluff trademark.[1] Around 1917 in Somerville, Massachusetts Archibald Query sold his version door-to-door. Marshmallow Fluff and peanut butter are the fillings of a sandwich, the Fluffernutter, which is popular among young children. According to a recent Boston Globe article, Massachusetts State Senator Jarrett Barrios was proposing a restriction on the number of weekly servings of Marshmallow Fluff (Fluffernutter) sandwiches in the form of an amendment to a bill that will limit junk food in schools. He later dropped the proposal due to ridicule about it.[2] State Representative Kathi-Anne Reinstein plans to file a bill that would make the Fluffernutter the official sandwich of Massachusetts.[3] HTML>
What the Fluff? A Tribute to Union Square Invention

Did you know that Marshmallow Fluff was invented in 1917 right here in Union Square? Come celebrate the genius of Fluff creator Archibald Query in a tribute on September 30. Join artists, musical and theatrical performers, inventors, and humorists to pay yummy homage to this great American foodstuff in a madcap festival of science meets nostalgia meets urban landscape.

"What the Fluff?" is presented by Union Square Main Streets as part of ArtsUnion, an initiative shepherded by the Somerville Arts Council and funded by the Massachusetts Cultural Council.


Saturday, September 30,

3:00 to 7:00 pm

(Raindate Sunday, October 1)
Union Square Plaza, Somerville

Science Fair: Alongside artists and real-life scientists, make your own table top display that investigates the properties of Fluff in its many forms or create a tool for use with Fluff. What about Fluff as an adhesive? Would it work as an alternative power? Perhaps you could document what happens to a Fluffernutters when put in various hazardous situations or create a new kind of Fluff dispenser? Maybe your display is pure homage. Grand Prize for the best display is a trip for you and friend in a chauffeured Zip Car (BMW or convertible Mini-Cooper) to Lynn for a private tour of the Durkee-Mower factory and a year's supply of Marshmallow Fluff.



Cooking Contest & Bake Sale: We all know Fluff can be used in a number of excellent recipes. You¹re invited to present your best Rice Krispie treat, No-Fault Fudge, Cheesecake or other recipe using Fluff. A panel of judges will evaluate the entries and bestow prizes.



Music: Performances by the reigning 'Kings of Irish-Jewish Folk-Punk' Los Diablos, The Patrons with their roots-rock and singer-songwriter Paddy Saul . They¹ll each create an original song in tribute to Fluff and Union Square¹s role as its birthplace.





The Flufferettes: Durkee-Mower, producer of Fluff, made the stuff popular through a radio show in the 1930s featuring ³The Flufferettes.² We're recreating the group for the visual age as Thru the Keyhole Cuties entertain between band sets in the style of 30s pin-up girls. The Flufferettes will also mingle among the audience with trays of fluffernutters and rice krispie treats a la cigarette girls.


Gallery Show: Curated exhibition of visual art inside Somerville Community Access TV just off the plaza. The nine artists selected are from five different states and they unite around the love of Fluff. The exhibit will remain on display through the end of November. Pictured is a poster by Gregory Poulin.





>Getting in the Mood: Get a taste of Fluff all over Union Square. At Sherman Café you'll find Fluffernutter sandwiches (with or without bananas) and plain or nutella rice krispie treats. Ask local bars about the their Fluff inspired cocktails: PA¹s Lounge, Tir na Nog, Toast Lounge, and The Independent. And over at Toscanini's Ice Cream, try their special Fluffernutter ice cream created in honor for the event.

Jerry of PAs is enjoying a "Fluffacino" (that's espresso with frangelico or armaretto with Fluff melted on top.) Best selling over at the Independent is their "Coney Island Men's Room" - a blue martini with a scrape of strawberry Fluff on top.